Single Entry for Vietnam Visa Free Countries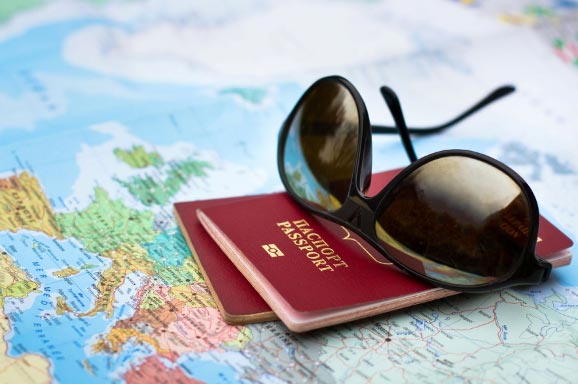 A long time ago are the days when entering most other countries is a real challenge, with many conditions attached. In contrast to the old days, examples such as the European Union show how easy it can be to travel from A to B across national borders without any complications. The country Vietnam shows that there are also some good possibilities for easy entry in the Far East. Background are the Vietnam Visa Free Countries.
You will learn in the following text what is all about Vietnam Visa Free Countries in detail!
What do the Vietnam Visa Free Countries mean in detail for travelers?
Basically, Vietnam has decided that it should be easy for tourists and other visitors from certain countries to enter the country. That is why there are the Visa Free Countries, which form a long list and make entry particularly easy. Travellers from countries that are not on the respective lists, on the other hand, have a more difficult time and have to apply for a visa because they are not counted among the Vietnam Visa Free Countries. Overall, there are differences in all of this:
For the Vietnam Visa Free Countries, the duration of the Visa Free stay must be differentiated.
For the countries that require a visa, a distinction must be made between whether an eVisa or a regular visa is required.
In addition, there are other regulations for Vietnam Visa Free Countries that may state, for example, that the passport must be valid for another six months even if you enter the country without a visa.
These are the Vietnam Visa Free Countries with corresponding stay times
All in all, a certain system can be recognized among the Vietnam Visa Free Countries or those for which a visa is required. For example, it is necessary to apply for a conventional visa for the entire African continent. Many Central and Western European countries and also some Southeast Asian countries do not require a visa at all. But have a break for first. There are some special countries in the Vietnam Visa Free Countries. These include the following single nations:
Chilean citizens can enter for up to 90 days without a visa
Citizens from the Philippines enjoy 21 days visa-free
From Brunei 14 days of travel can be started without further ado
In addition to these three Vietnam Visa Free Countries, there are other somewhat larger groups of countries that also follow certain rules, but which are then largely unified. For example, the following eight countries can travel to Vietnam and stay for 30 days without requiring a visa:
Malaysia
Cambodia
Thailand
Kyrgyzstan
Myanmar
Indonesia
Laos
Singapore
This list of countries is not surprising. This is especially due to the geographical proximity, which makes easy traveling a good idea. However, there are still further 13 countries, which make it likewise easy to enter as Vietnam Visa Free Countries, however only for 15 days. Thus the entire list of Vietnam Visa Free Countries is 24 countries long. The following countries are meant here:
Belarus
Norway
Finland
France
Spain
Sweden
South Korea
Russia
Japan
Germany
Denmark
United Kingdom
Italy
Practically all of these Vietnam Visa Free Countries have an additional regulation that requires 30 days between two visa-free entries. This means that travelers cannot cross the border for a short period of time and then be granted the new 15 days.
Note: The list of Vietnam Visa Free Countries is based on some agreements between the respective countries and Vietnam, which are regularly renewed or extended. Therefore every traveler should check the validity of this status before departure.
Vietnam Visa Free Countries: Covid-19 deviations are not unusual
The Covid-19 pandemic also has an impact on the status of the Vietnam Visa Free Countries. In some countries, this visa-free status has been temporarily suspended and extended several times in order to better control entry and, if necessary, to track infections. Travelers should therefore also take this into account before departure and check the status for their own nationality.
How to enter from a Vietnam Visa Free Country?
Basically, entering the country from a Vietnam Visa Free Country is usually not difficult. Thus, the corresponding passport is necessary to serve as a travel document. The entry can be started and a stamp is put into the passport. Based on the date, the authorities can then see when the respective period of the Vietnam Visa Free Countries ends and when you have to leave the country again. Especially for air travel, the travel dates should match.
Note: Especially for backpackers the case is interesting, when spontaneously longer vacations are taken. The application at the appropriate authorities is no problem and makes a longer stay possible.
A longer vacation is planned from the beginning: The possibilities travelling from Vietnam Visa Free Countries
Also from the Vietnam Visa Free Countries you have to think about a visa for longer trips. This is true for tourists as well as for business travelers, which is also not uncommon. The easiest way for countries where the E-Visa is possible is to apply for it. This is also possible in the offer of VIETNAM VISA ONLINE. For this purpose, an application is simply made and paid for online, with which a Visa on Arrival can be issued.
Comprehensive details about the many possibilities can be found on our website without any problems. Thus, entry from Vietnam Visa Free Countries and many other nations will be easy. If you have further questions, feel free to contact us!