Enjoy your visit differently – Vietnam river cruise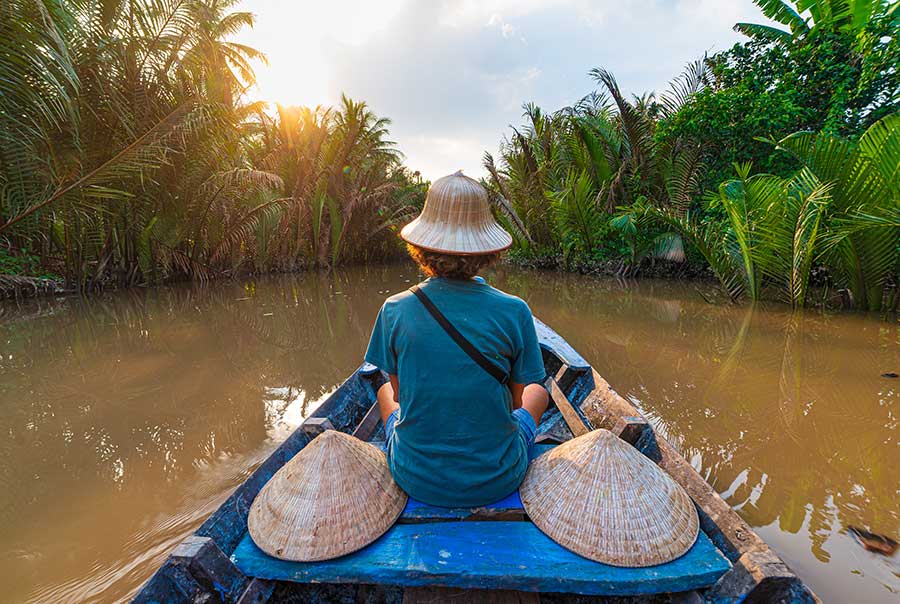 Vietnam is one of the most visited south east Asian countries – and that for good reason. The complex culture, beautiful landscape and stunning sights are everything a traveler could ask for. To see it all and take everything in would take months. A great way to experience a little bit of everything is a Vietnam river cruise.
Vietnam river cruise: An evening or two weeks – your choice
The possibilities to experience the country by a Vietnam river cruise are plentiful. In many of the larger cities you can enjoy a couple of hours of sightseeing from the rivers and get a vastly different view of Vietnamese city life.
Spend a romantic evening on a Saigon river cruise with music, tasty Vietnamese cuisine, fun performances and a stunning view. There are countless Vietnam river cruises each with its special traits which make it unique. So even if you want to go an several cruises during your trip to Vietnam, the experiences will always be different and exiting.
Our Tipp: When visiting Ho Chi Minh City book a Vietnam river cruise including a traditional Water Puppet show. This artform will let you experience the Vietnamese people's historical spiritual life on a different level. The performance takes place to the music of a Vietnamese orchestra, with traditional music instruments and tunes. The Water Puppet show demonstrates a story, narrated and sung by north Vietnamese singers. Where does all this take place? A pool of water with the stage being the surface of the water.
You love spending more than just a few hours on boats and enjoy the fell this got to it? Then a multiple day, even several week-long Vietnam river cruise could be just the thing for you. Try VIETNAM VISA ONLINE for more information!
Experience South East Asia with a Vietnam river cruise
You could even combine your Vietnam river cruise with a visit to multiple countries. The Mekong River carves its way from China, through Burma, Laos and Cambodia, just before opening up into the mighty Mekong Delta in Vietnam.
A Vietnam River Cruise along the entire shippable Mekong would let you experience more than you could ever hope for. Beautiful and multifaceted landscapes and cultures await you on your way. Enjoy some fresh fruits on the floating markets on the Mekong Delta, pass by bustling towns and observe the river life on the Vietnamese Mekong. The Cambodian Mekong on the other hand will allow you to relax and enjoy the scenery while silently making your way upstream.
So pack up your bags now and go on the Vietnam river cruise of your dreams. You'll need your swimming suit, sun glasses and a visa. The latter we will organize for you in no time.
You've got questions regarding your trip to Vietnam? Just give us a call or contact us, our colleagues will gladly help you out.