A nation of Fans – Soccer in Vietnam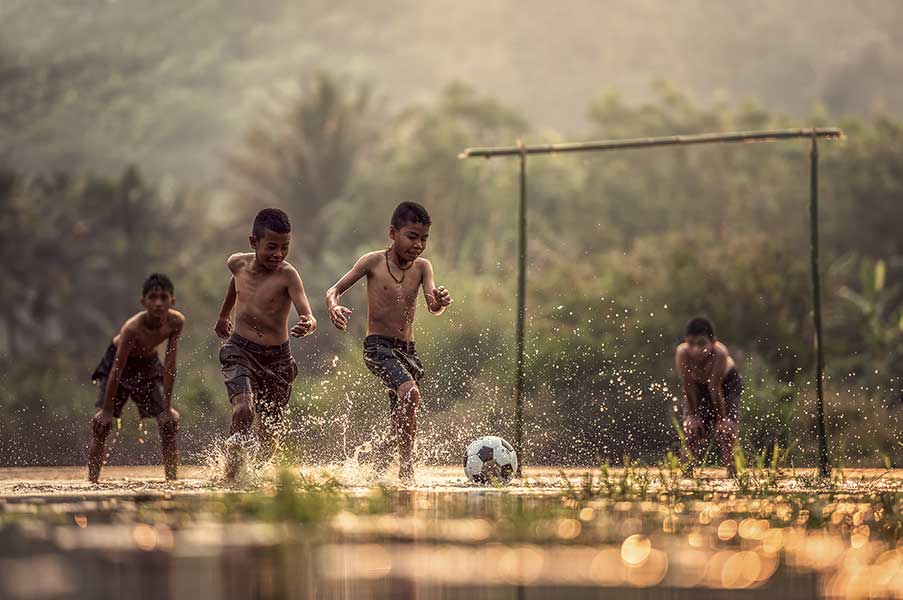 Soccer in Vietnam is by far the most popular sport. After several successful tournaments and championship runs in the past years the love for soccer has only increased. In 2018 they placed 2nd in the U23 AFC run, which is higher than any other southeast Asian soccer team has managed to go so far. And the Vietnamese celebrated this accordingly by taking to the streets and letting their joy run free.
But how did soccer in Vietnam become so popular? VIETNAM VISA ONLINE outlined this process for you in the following text.
The history of soccer in Vietnam
The modern Soccer we know and love has its origins in Europe. And as so many other European influences now found in the Indochina are, soccer in Vietnam came there with the French in the late 19th century. First introduced in Saigon by French soldiers and merchants, locals quickly adopted the sport and founded a club. Soccer in Vietnam then rose in popularity over the following years.
During the second world war and the Indochina wars playing understandably got halted all over the country. But soon after it was taken up again. When North and South Vietnam got separated, so did their soccer world – each country now had their own teams and leagues. Soccer in Vietnam was especially successful in the south during this time, with the team being one of the strongest in all of Asia.
After the reunification soccer in Vietnam stayed the most popular sport and is until this day.
Soccer in Vietnam today
Today the Vietnam Football Federations administers all professional soccer leagues as well as the national football team. Soccer in Vietnam is part of the national identity and overcomes cultural and monetary barriers, unifying people of all different origins and classes. Celebrations of victorious games are just as spectacular as the games itself, astonishing and even shocking bystanders and tourists.
The national football team of Vietnam now plays in many different tournaments and cups, often ranking higher than other Asian countries. In the Southeast Asian Games of 2019, they even won their first gold medal in 60 years.
The soccer games in Vietnam these days are enjoyable to watch and a must see for any tourist or traveler. Book your tickets for the next match now and celebrate with the locals after a successful win. We will organize the visa for you, so you won't have to worry about anything
You are interested in Vietnamese soccer or got questions to your travel over there? We'll help out! Just contact us.